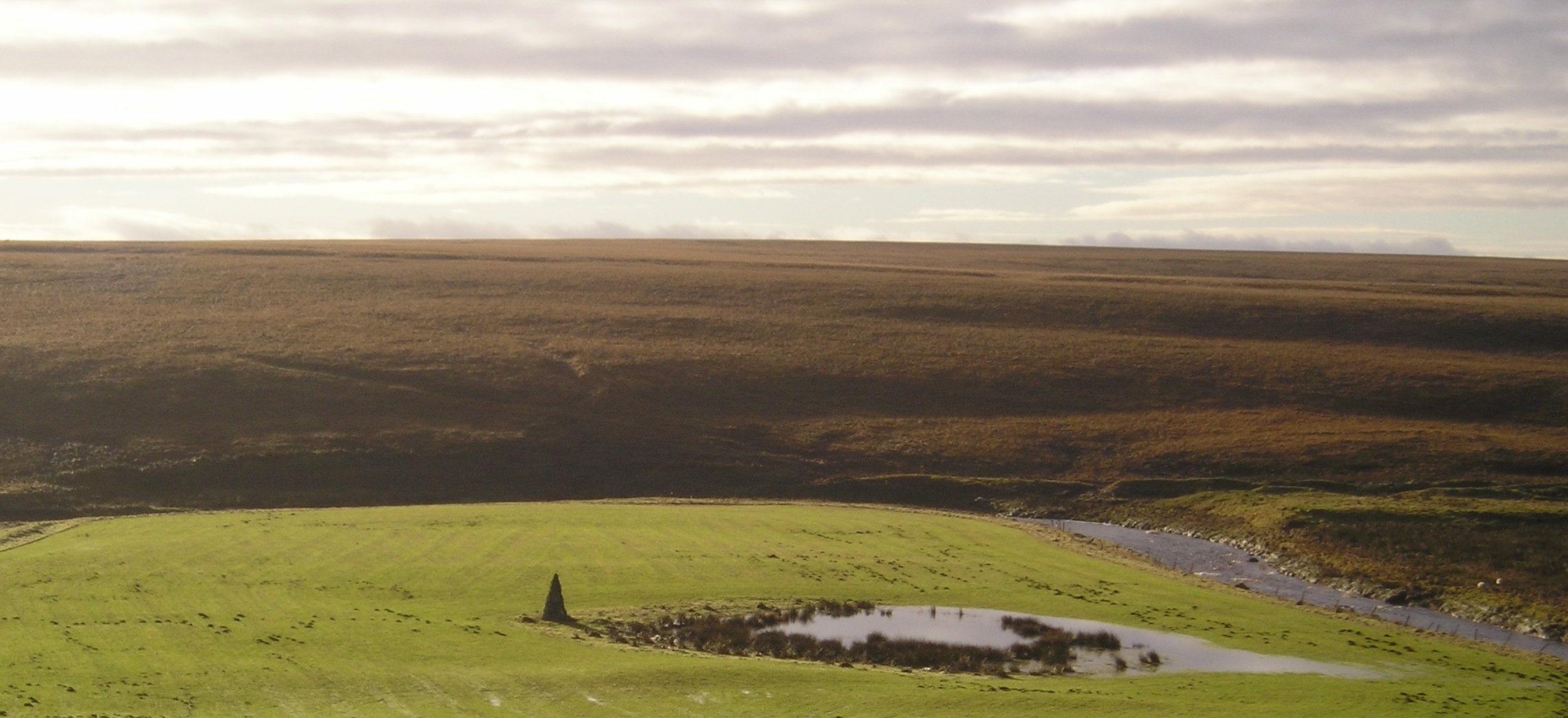 Memorial Cairn viewed from the Sorn road outside Muirkirk
John Lapraik 1727 - 1807
John Lapraik was a land-owner and farmer who lived near Muirkirk in Ayrshire in the south west of Scotland during the 18th Century who had a long and eventful life starting as a relatively wealthy land-owner, marrying twice (and having at least 13 children), becoming bankrupt following the insolvency of the Ayr Bank, enduring a spell in a debtor's prison and ultimately in his old age running the village post office and public house in Muirkirk.
He is principally known as a friend of Robert Burns, Scotland's most famous poet. Burns published three Epistles addressed to John Lapraik and it is believed that he was Burns' model in one of Burns' most famous poems A Man's a Man for a That, one of Burns'.
Lapraik was an amateur poet in his own right and his book of poems were published shortly after Burns first Kilmarnock Edition of poetry by the same printer. Whilst they cast light on what it was like to live in Ayrshire in the 18th Century, they never enjoyed any widespread popular acclaim or commercial success and a contemporary of Burns and Lapraik, James Maxwell, described the fate of Lapraik's books:
For some devoted theirs unto the flame;
Bumfodder also others made of them.
Some turn'd to dung, and others they were burn'd,
And so to dirt and ashes all were turn'd.
In fact, a small number of copies of John Lapraik's book "Poems on Several Occasions" survive and the contents are published on this site.